Let's be honest. Who really likes filling in forms and applications? 
"amtify" is an app, that helps people deal with the hard and confusing bureaucracy in Germany. The app simplifies applications and makes it easy peasy for the user to meet the requirements without forgetting about something. It's especially made for people moving here from other countries but will certainly also be helpful for Germans.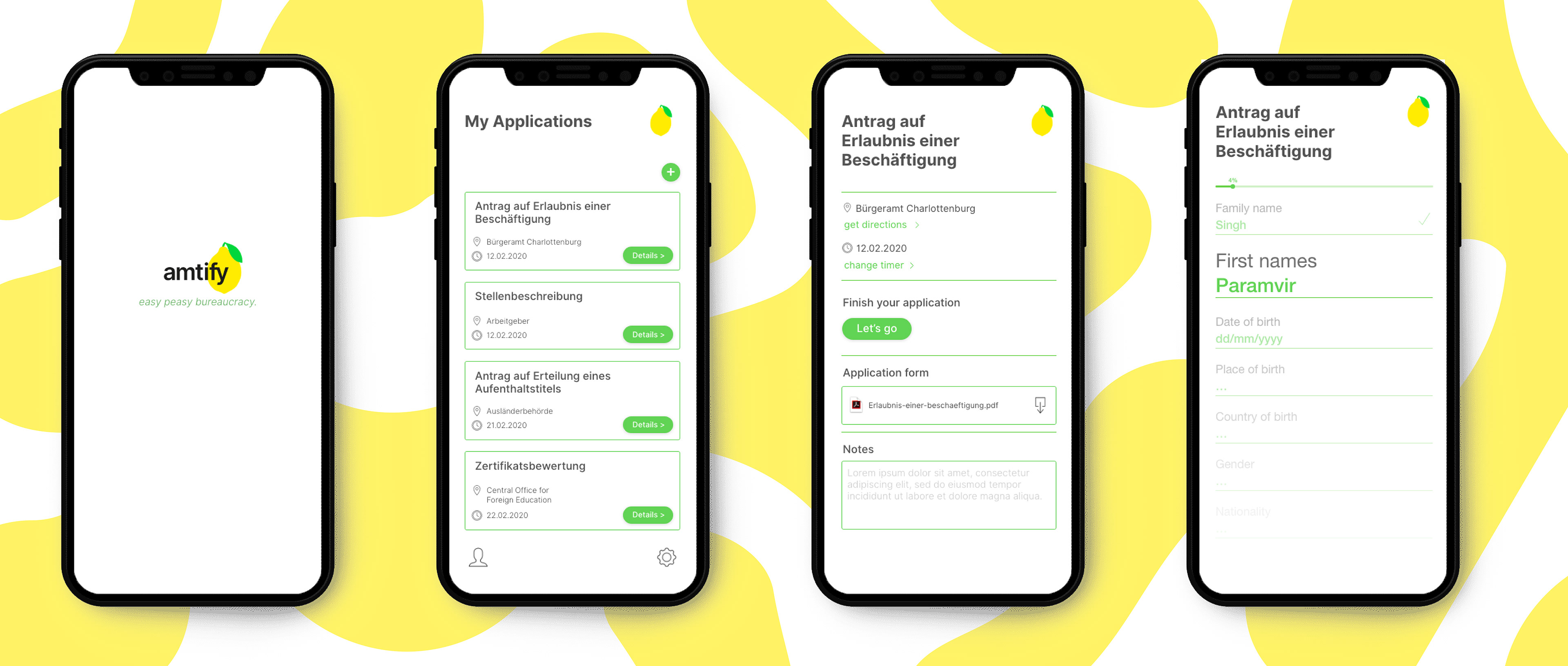 The app-design is clear and minimal so the user will never get confused. Amtify handles the hassle of looking through applications and forms for the customer. It will ask only for the necessary information to complete the application. If an answer was previously answered (e.g. name or birth date) amtify will auto-fill it. 
Easy peasy bureaucracy.